Partners
TESOL International Association is honored to collaborate with CAL, COABE, NABE, and NAELPA to bring you this exciting event for ELT professionals!

From its inception, improving the teaching of English around the world has been a core activity for the Center for Applied Linguistics (CAL).
CAL brings decades of expertise to supporting emergent multilingual learners in preK-12 educational settings, conducting educational research, and developing effective resources for educators working with English learners. CAL's projects include professional development (PD), program evaluation, family engagement, and curriculum design. We bring a focus to language and literacy acquisition in the elementary and secondary grades, particularly for learners for whom English is a second language.
At CAL, emphasis is placed on grounding educational practice in theory that is supported by scientifically based research, and on using research as the foundation for the development of pragmatic, forward-thinking approaches to resolving issues related to language and culture. CAL PD uses research-based standards in designing PD, training facilitators, and as tools for evaluation and reflection of sessions. PD participants can rate the workshops based on these standards.

The Coalition on Adult Basic Education (COABE) represents the US system of adult education. COABE provides award winning leadership, communication, professional development, and advocacy services to more than 79,000 adult educators who serve millions adult learners. Known as an innovation curator, our diverse, internationally acclaimed strategic initiatives have propelled the field forward in funding, visibility, and professional development. Our dynamic, cross sectoral partnerships are showcased annually at the COABE national conference, which is the largest convening of adult educators in the world.
COABE's mission is to inspire educators so adults succeed and communities thrive. We provide leadership, professional development, advocacy, and communication services that encourage greater consciousness and cultural competency in our interactions with teachers, administrators, adult learners, and our partners. We are committed to using our platform and influence to celebrate, engage with, and listen to all adult education communities and diverse voices of our field.

Established in 1975, the National Association for Bilingual Education (NABE) is a nonprofit membership organization that works to advocate for educational equity and academic excellence for bilingual/multilingual students in a global society. NABE has 20 national affiliates and 3 international affiliates, which collectively represent more than 5,000 members.
The annual NABE International Conference offers participants over 400 sessions covering 30+ topics from experts in the field. In addition to the annual NABE Conference and the annual NABE Dual Language Symposium, NABE also provides high quality professional development via NABE digital badges, which provide competency-driven experiential learning content that focuses directly on improving instructional practices for linguistically and culturally diverse children.

The National Association of English Learner Program Administrator's (NAELPA) organizational mission is to serve its members and other stakeholders at the local, state, and national levels through professional learning, communications, and advocacy for multilingual learners (MLs)/English learners (ELs) and their families and communities. Through their vision they serve as an expert voice on behalf of state education agencies (SEAs) and local education agencies (LEAs) as they work for the success of MLs across the United States. NAELPA's motto is "NAELPA is small enough to hear individual voices, yet powerful enough to be heard as a whole."
NAELPA provides professional learning opportunities to its members and those who provide educational services to multilingual learners. NAELPA disseminates information of importance regarding MLs to program administrators working with MLs, provides professional learning opportunities to SEAs and LEAs to support educational programming for ML students, disseminates best practices with Title III/EL/ELD/Bilingual SEA and LEA directors in developing programs and activities for MLs and their families and in achieving national, state, and local communication goals; and provides educators of MLs with the skills, knowledge, and abilities to help them have the capacity to meet the needs of MLs.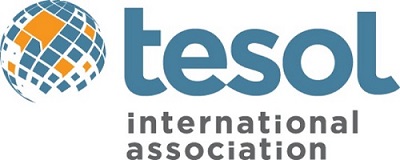 TESOL International Association is the trusted global authority for knowledge and expertise in English language teaching. A professional community of approximately 10,000 educators representing over 150 countries, TESOL fosters the exchange of ideas to advance the expertise of those teaching English while supporting equity, diversity, and multilingualism. For over 50 years, TESOL has strived to advance its mission with programs, publications, and services to expand its global presence and connectivity throughout the field, share its knowledge and expertise, and amplify its voice.
Headquartered in Alexandria, Virginia, TESOL represents a multifaceted academic discipline and profession and offers members serial publications, books, and electronic resources on current issues, ideas, and opportunities in the field of English language teaching. TESOL's largest program is an annual convention that brings more than 6,000 people together from more than 100 countries to deliver approximately 900 academic sessions, host meetings, network, and exchange ideas. In addition, TESOL manages Symposia, Academies, and other in-person events that bring together an average of another 500 TESOL professionals from around the world each year. TESOL's mission is to advance the expertise of professionals who teach English to speakers of other languages in multilingual contexts worldwide.