Bundle Includes The 6 Principles Book, Quick Guide, and TESOL ME Modules!
Take a Deep Dive Into The 6 Principles!
The 6 Principles are universal guidelines drawn from decades of research in language pedagogy and language acquisition theory that should undergird any program of English language instruction. These foundational principles are for all educators in any classroom where students are learning English as a new language or learning content through that new language. They are applicable across different educational settings, such as classrooms with children, dual language learners, emerging bilinguals, and multilingual students.
Grounded in research and with contributions and support from educators around the world, the TESOL Board of Directors, and TESOL Staff, these principles are the result of 2+ years of exploration, inquiry, conversation, and collaboration.
The bundle includes the following at a 20% discount:
TESOL ME Series: The 6 Principles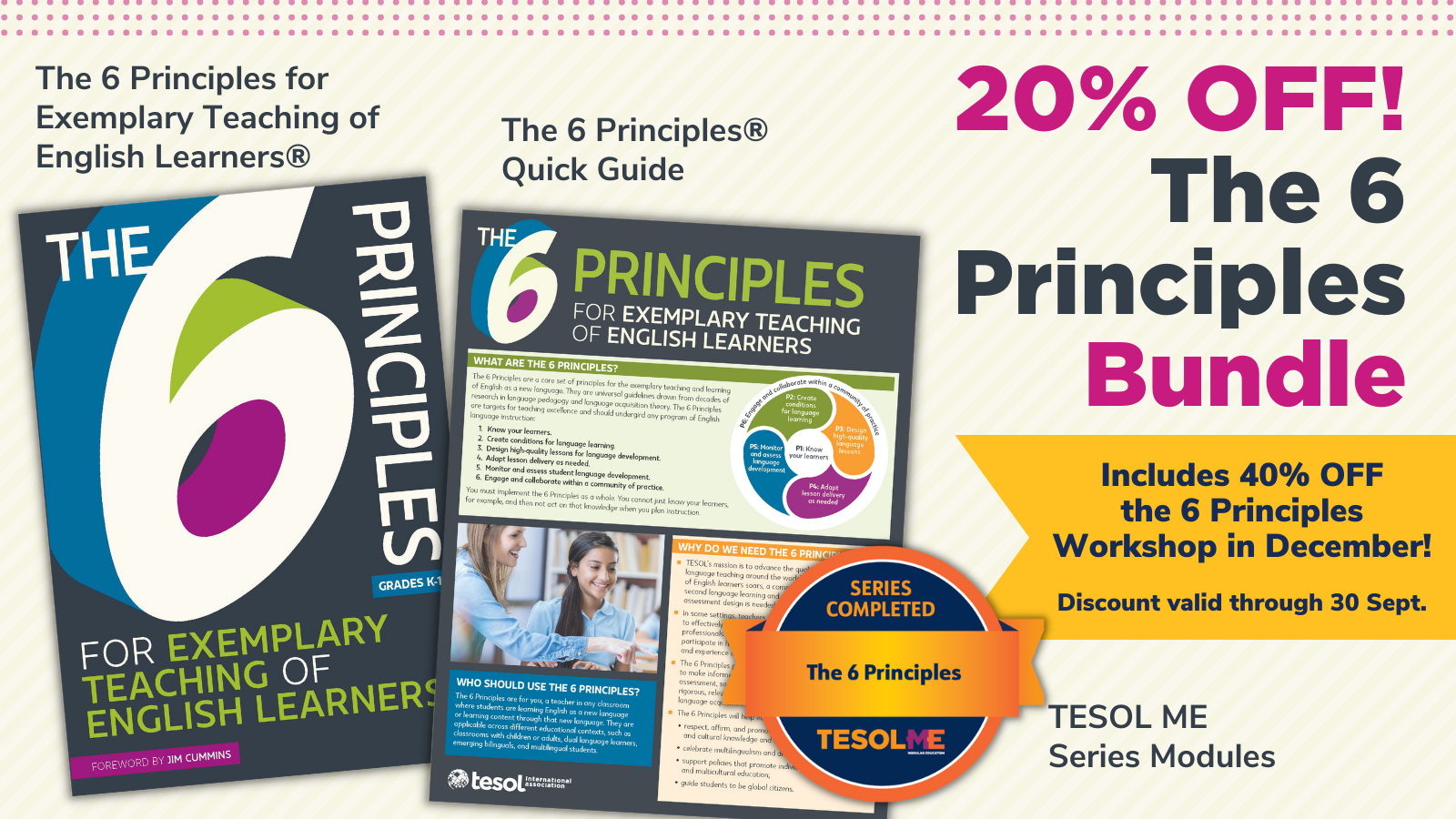 TESOL Member Price: $395 (savings of over $100)
Nonmember Price: $530 (savings of over $130)