5 Short Animated Films to Build Speaking Practice
YouTube videos have long been a go-to reference point for teachers to give English learners (ELs) a range of opportunities to practice listening, to understand grammar points, and to get examples of natural English use. Innovative teachers have also found ways to use YouTube for discussion prompts and to break down real-world scenarios into digestible chunks. Today, we're going to look at some ways to use short animated films with no dialogue to give students an opportunity to narrate and tell stories using their own voice. 
When short films have no dialogue, they position themselves as universal stories that anyone can understand. Language learners can be true beginners or advanced learners, and everyone can follow along with the stories these filmmakers have put together. This gives teachers a huge amount of flexibility to incorporate these stories into their classes, then to turn the language building opportunities over to their students.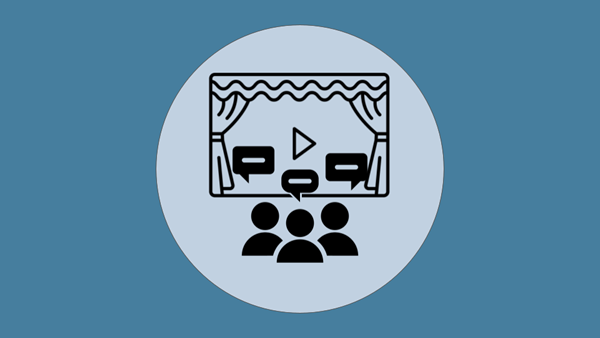 Ways to Use Nondialogued Films With English Learners
One great way to have ELs interact with these stories is to turn your students into narrators, using their voices to talk over the movie as it plays. Whether they're working with paper and pencil, or you've got them set up on a computer, you can ask your students to script a narration in sync with the story.
More advanced students could be prompted to try to delve into the motivations of the characters, perhaps embellishing the story with background details the students make up in groups. For beginning students, it might be a simple task of having them verbalize what they think the characters are thinking in any given moment — in other words, they could dub a dialogue over the nondialogued film.
Depending on the class, if you wanted to get really into it, you could even have students do some Mystery Science Theater 3000 style riffing on the shorts, giving students the opportunity to show off their humor, or to better understand jokes and joking in English. 
Each teacher knows their own students best, so your approaches to having students speak over these movies may vary, but the opportunity for students to personalize their voices and thinking to some easy-to-understand content can lower the barrier to speaking because they're not being asked to start from scratch, but rather to build on content that already exists.
Short Animated Films to Try in Class
Though there are lots of excellent choices out there, I found a few to kickstart your thinking. Check them out to see if they fit into your class curriculum.
Shaun the Sheep is a true classic, and accessible to students of all ages. You could choose pretty much any story from the Shaun the Sheep library and have a good time. This one tells the story of the flock getting hold of a record player and using it to turn the barn into a nightclub. With the revival of popularity of vinyl records, this one can appeal to the music fans in your class. 
Possible focus on language features: Active/Passive Voice, Pronoun Agreement
This one has some emotional ups and downs, and may resonate with many students who came up in families that hold high expectations of their children. "First Born" tells the story of an eldest son who doesn't quite live up to his younger sister's status as a Kung Fu practitioner. While he struggles to get the approval and attention of his father, he still maintains a loving and supportive relationship with his sister. 
Possible focus on language features: Unreal Conditionals, The Subjunctive Mood
Here we have a light-hearted parody of talent show television, complete with judges of varying interest in their jobs. The images and sound effects are sure to produce a few chuckles and will challenge students into considering descriptive vocabulary that they don't always use. One variation you can play with here is to have students get in groups of three and have each take on a role of one of the judges, explaining what they thought of the competitors. 
Possible focus on language features: Present Progressive, Adjectives
"I See You" is a spooky short that would be good to use during a scary season — usually Halloween in the United States, but this may vary depending on the country you teach in. This film tells the story of a house cleaner having a paranormal experience with the former resident of a creepy old house. There are lots of ghostly action scenes that students can have fun describing. You might even have students play the role of "skeptical scientists" and try to "debunk" the possibility that what happened to the cleaner was actually an encounter with a spirit.
Possible focus on language features: Modals, Past Tenses
"Destiny" is a wonderful short that combines the ideas of Groundhog Day and multiple universes. As the main character begins his day over and over again, he finds that his dedication to punctuality and perfect timing may not always be the best way to go through life. It might be worth taking a slightly different approach to this one and pausing at each "wake up" moment to have students discuss what might happen next.
Possible focus on language features: Predictions, Verb Tense Shifts
---
These are only a few of the huge number of short films out there on YouTube. You can search out others that suit the theme of your unit, or you can even challenge your students to find videos that speak to them! Just remember to vet them, then save them so you can keep building your resource library for future classes. 
Short animated films can provide a great foundation for your classes to start talking and sharing ideas in English. Once you get started using them, you may find countless activities that you already use can be integrated together with short film as a text. If you've got your own approaches to using these films, please feel free to share them in the comments!